Benefits of Electric Chevy Cars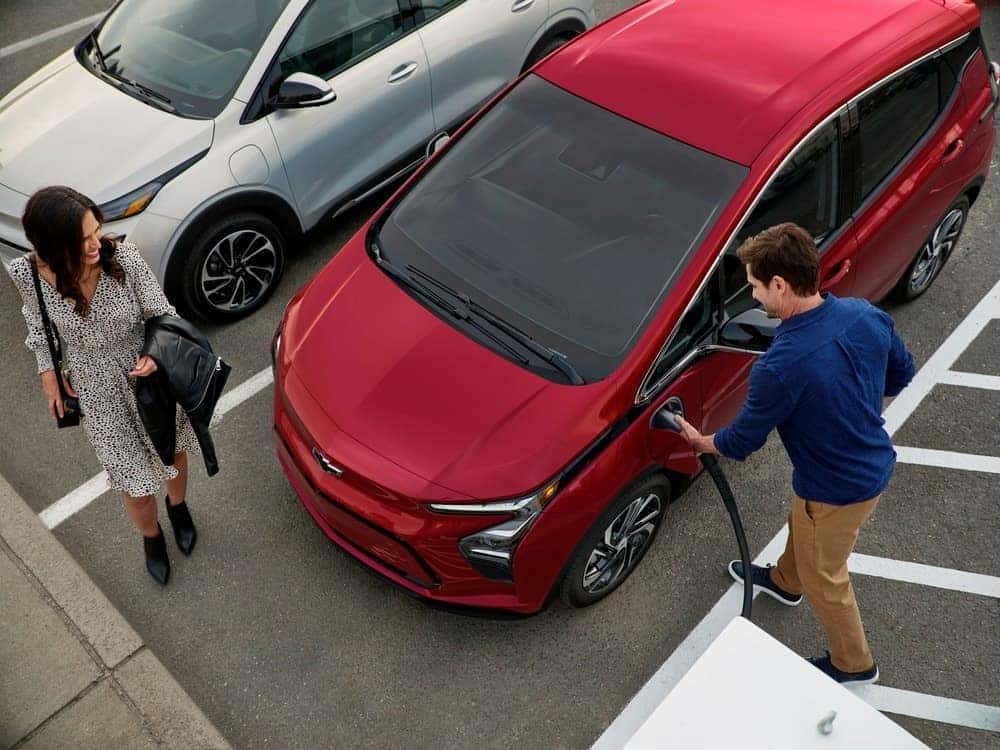 There's a certain brand that tends to hog the spotlight when it comes to electric vehicles. That can make an important fact easy to forget: Electric Chevy cars were there first. There is already a great lineup at Zeigler Chevrolet, with even more choices in the pipeline.
Selection
You don't have to choose between needs and desires. Zeigler Chevrolet ensures they're both covered. There are already some great EVs available, with more open for orders, or just over the horizon.
Going Green, and Saving Green
An electric vehicle from Chevrolet is green in more ways than one, since it has no engine, burns no gas, and leaves no emissions. That simplicity, along with the fact that there's no conventional transmission, means you save on service as much as gasoline, making these cars and crossovers as wallet friendly as they are environmentally conscious.
Tax Incentives and Rebates
You won't just save at the pump. Many EVs qualify for federal tax credits up to $7,500. Although the Chevy Bolt no longer qualifies, upcoming models will, meaning you'll save even more money atop our already-generous Chevy lease and finance offers.
Performance
It's also worth remembering that electric motors aren't puny like they used to be. Nowadays, you can get horsepower and torque from an EV that rivals, or even surpasses, cars powered by internal-combustion engines, and all of that torque is available from a dead stop.
Innovation
Innovation takes many forms. In Chevy EVs, it means a new Ultium modular platform, efficient EV batteries developed and manufactured in-house to control costs, and even a new Ultifi software platform underpinning it all, so your vehicle's software is always up to date. It also includes eight years or 100,000 miles of warranty coverage on electric powertrain components, so you can drive with confidence.
Your Chevy Dealership in Schaumburg, IL
Your Chevy dealership is an advantage unto itself. We've been servicing EVs longer than just about anyone, and that experience matters! Of course, our EV parts and service offers don't hurt, either, so stop by Zeigler Chevrolet of Schaumburg for all your electric vehicle needs. Our Chevy Showroom in located near Chicago. We are here to answer any questions you may have. Schedule a test drive of our EV lineup today!