EV FAQ for Zeigler Chevrolet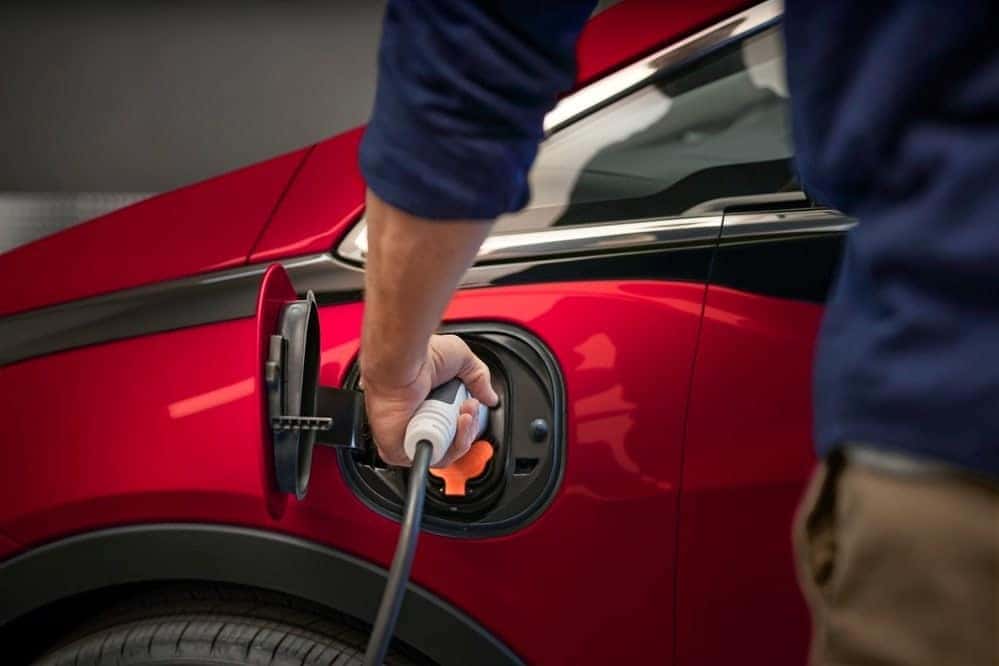 Electric vehicles from Chevrolet are ingeniously designed, remarkably fuel efficient, and upgraded with optimal performance. At Zeigler Chevrolet we have an exceptional lineup of electric vehicles, and our sales team can answer all of your questions about Chevrolet electric vehicles.
Q: What is the Difference Between an Electric Vehicle vs a Hybrid Car?
A: Electric cars plug into a charge point, and store that energy into rechargeable batteries which power the electric motor. Whereas hybrids are powered by an internal combustion engine and an electric motor, which uses energy stored in batteries, and is charged through regenerative braking and by the internal combustion engine.
Q: How Much Range can I get with an Electric Vehicle?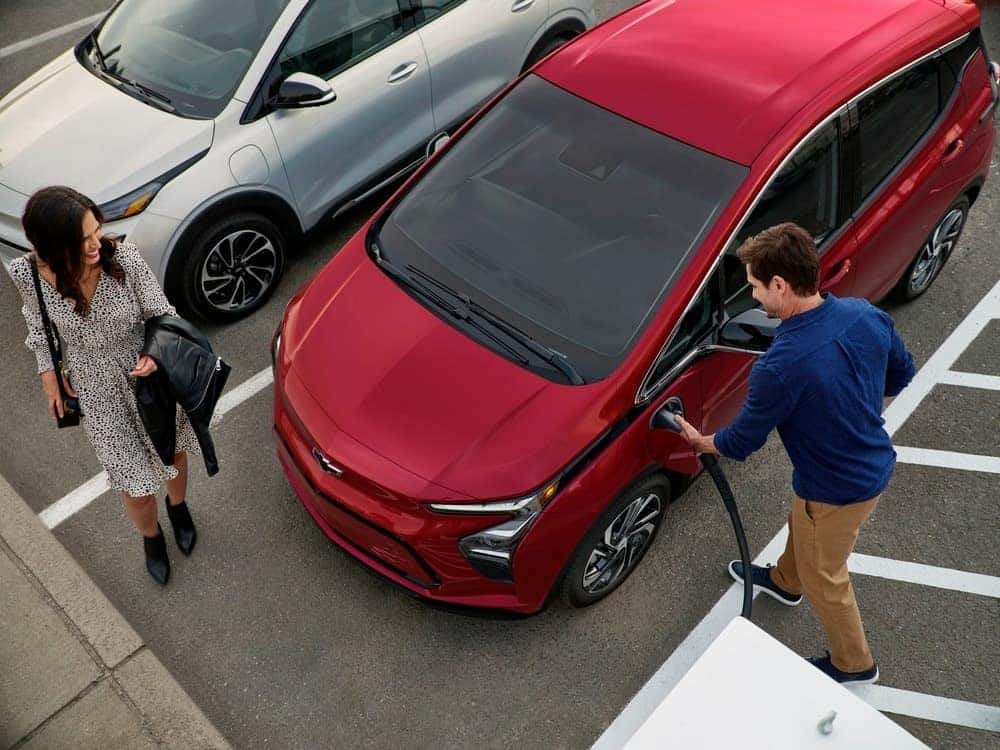 A: The total range you can get for an electric vehicle varies depending on the specific model. For example, the 2022 Chevrolet Bolt EV has an estimated electric range of 259 miles on a full charge, while the 2022 Bolt EUV has a total range of 247 miles. The upcoming all-electric Chevy Silverado EV has an estimated range of 400 miles on a full charge.
Q: How can I Charge my Electric Vehicle?
A: Chevrolet charging offers simple and seamless home and public charging options for you and your Chevrolet EV. Each vehicle can be charged with any 120-volt or 240-volt outlet at home or on the go, for efficient and effortless Level 1 or Level 2 charging. You also have access to 40,000+ public charging stations to take advantage of DC Fast Charging on the road.
Q: Are Electric Vehicles Safe?
A: All Chevrolet vehicles have been equipped with a standard suite of advanced safety features and initiatives. Some safety features available for Chevrolet EV models include, pedestrian safety signal, automatic emergency braking, following distance indicator, forward collision alert, and front pedestrian braking.
Chevrolet has also ensured that EV charging is safe, with specific features put into place to make sure that electricity flows safely during any conditions.
Q: Can I Finance an Electric Vehicle?
A: Chevrolet financing is available for electric vehicles at Zeigler Chevrolet. With competitive interest rates and loan terms, you can purchase an electric vehicle for a satisfying price. Apply for Chevrolet financing online, and once you are approved, you will be contacted by one of our friendly financing specialists to finalize the process and details.