EV Services Offered at Zeigler Chevrolet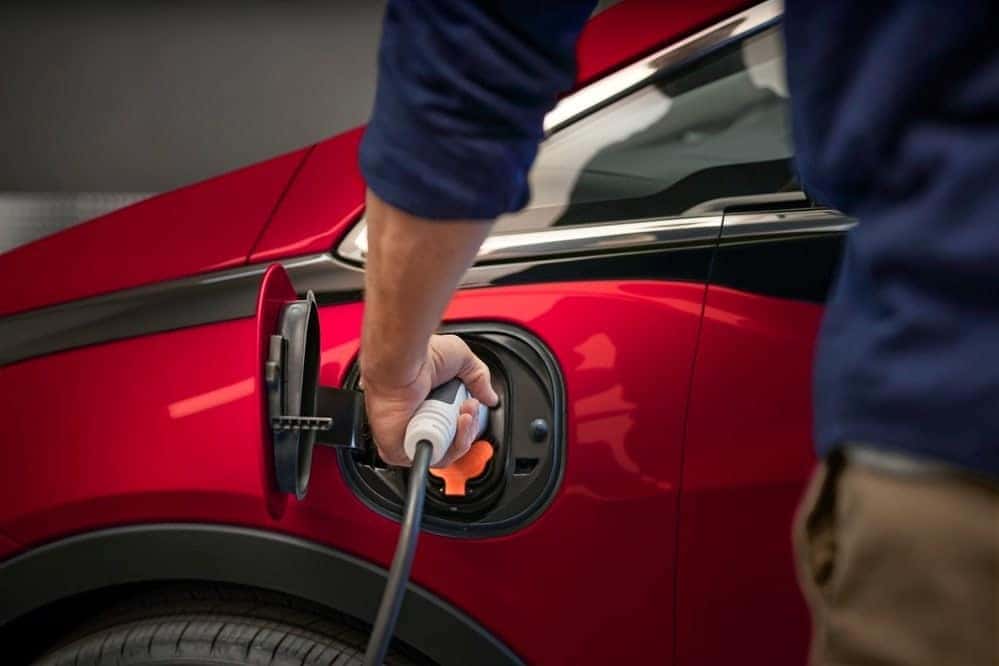 Chevrolet Electric Vehicles require relatively low maintenance in comparison to traditional gasoline powered vehicles. But to maintain the efficiency and functionality of your vehicle, your EV will still benefit from regular and routine maintenance and automotive services. Visit Zeigler Chevrolet for trusted and professional Chevrolet service for your electric vehicle.
Common Maintenance Tasks
Many of the common vehicle components of traditional vehicles are not present in EV models, and thus your Chevrolet EV vehicle does not require service for these components. For example, EV models do not require oil changes, cooling system flushes, transmission servicing, or spark plug and belt replacements. Common maintenance tasks for your Chevrolet EV include:
Check engine light
Tire pressure and rotation
Wiper blade replacement
Battery inspection
Cabin air filter replacement
Wheel alignment
Brake inspection
Not only can proper maintenance extend the life of your vehicle for long-term use, but it can ensure your vehicle will remain operating at satisfactory factory and safety standards.
Helpful Vehicle Maintenance Interval Reminders
Whether you need a battery inspection, wheel alignment service, or a brake inspection, Zeigler Chevrolet is available to take care of any item on your maintenance checklist for your Chevrolet EV. Here are some helpful intervals to let you know when specific vehicle components might need service:
Battery inspection: your battery can last up to ten years. However, if you start to notice a drop in your electric mile range, you might have an issue with your battery, and should get it inspected right away.
Wiper blade replacements: Roughly every 15, 000 miles
Brake pads: should be replaced every 30,000-70,000 miles.
Tires: rotate your tires at the 7,500-mile mark.
Contact Zeigler Chevrolet if you have any questions about vehicle maintenance or services we offer for Chevrolet EV models.
Schedule Chevrolet Service Today
If your vehicle is overdue for service, or if you just want peace of mind that your vehicle doesn't have any major problems, get in contact with the service team here at our Chevy dealership serving Chicago, IL. We specialize in servicing Chevrolet EV models and you know your vehicle is in trusted hands with our team of experts trained specifically to service Chevrolet vehicles.