The 2023 Chevrolet Silverado 3500 HD Chassis Cab is the Perfect Rugged Business Truck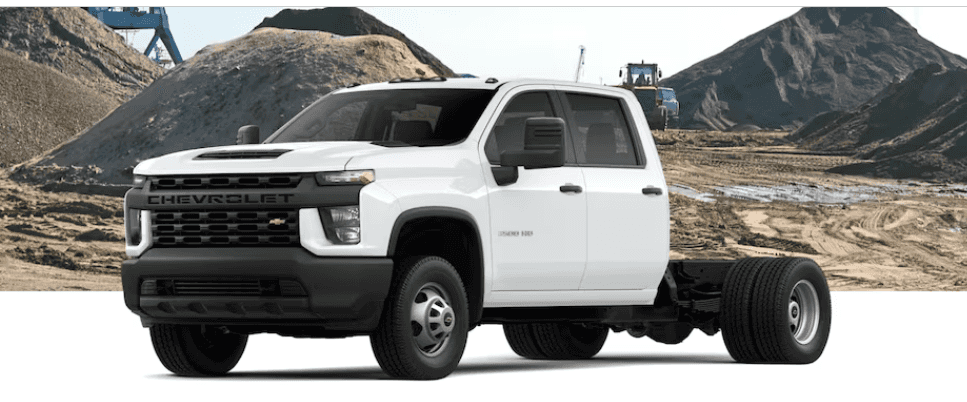 When it comes to heavy-duty vehicles, Chevy is pretty much in a class of its own. There's a reason why their trucks are always well-represented on construction sites and are favored by workers.
If you're looking for a truck for your business, or perhaps you need a new fleet, the 2023 Chevrolet Silverado 3500 HD Chassis Cab could be ideal. Here our Chevy dealership goes over the details.
Power- and Drivetrain
The Chevy Silverado 3500 HD Chassis Cab has two engine options. There's a 6.6-liter V8 that produces 401 horsepower and 464 lb-ft of torque or a Duramax diesel 6.6-liter V8 that offers 445 horsepower and 910 lb-ft of torque.
The regular gas-powered engine is paired with a six-speed automatic transmission while the diesel gets an Allison 10-speed automatic. This truck comes with a heavy-duty locking rear differential, and the diesel engine comes with an exhaust brake.
Two Cabs to Pick From
You can go with either a regular cab or crew cab in your new Chevy vehicle. The regular cab gross vehicle weight rating (GVWR) is 14,000 lb and has a gross combined vehicle weight rating (GCWR), which includes the truck and trailer, of up to 40,000 lb. It also offers a maximum payload of 7,751 lb and is available in two sizes: 60 inches or 84.5 inches, from cab to axle.
The crew cab offers the same GVWR and GCWR as the regular cab, but it has a slightly lower maximum payload of up to 7,040 lb The crew cab has a 60-inch cab-to-axle length.
Tech
The Chevy Silverado 3500 HD Chassis Cab comes with an infotainment system, Android Auto™, and Apple CarPlay®. You will also get two built-in USB ports. A Wi-Fi hot spot and a 120-volt household-style power outlet can also be added.
Learn More About the Chevy Silverado 3500 HD Chassis Cab
Get in touch with Zeigler Chevrolet in Schaumburg, IL for additional information about the Chevy Silverado 3500 HD Chassis Cab and what it could mean for your business. We can also talk to you about Chevy financing.