VIP Test Drive
Experience a VIP Test Drive with the Chevrolet Line Up at Zeigler
What is a VIP Test Drive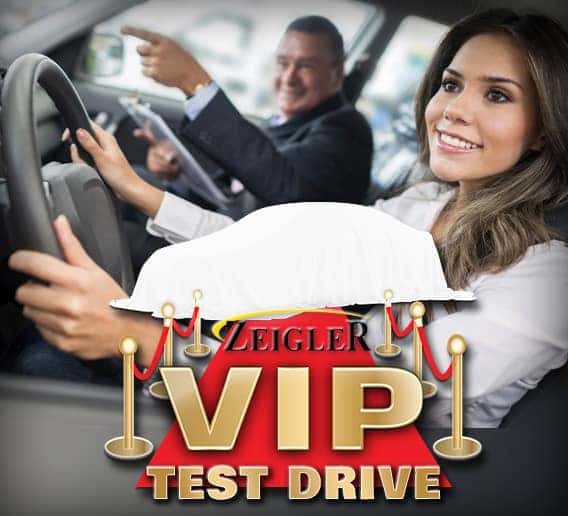 The Zeigler VIP Test Drive Experience provides drivers with a chance to check out what it's like to drive models like the Chevy Malibu, Equinox or the Chevrolet Silverado. You'll be able to get behind the wheel and take it for a spin where you can experience powerful engine options, new technology, and new safety features. There's a model for every driver in the Chevrolet lineup, and we're eager to help you narrow down the selection to one that you prefer.
We make the process easy so you can start your VIP test drive at our Schaumburg Chevy dealership.
-You choose the day & time that is best for YOU.
-We'll have the New or Used vehicle waiting, ready & clean.
-You will be greeted by a specialist who is ready to answer questions and provide knowledge on your next vehicle.
-Grab a beverage, coffee or water from our dealership to make your experience top notch.
-We can promptly provide a no pressure appraisal on your trade if you choose.
We want to make it easy for you to get behind the wheel because our goal is to provide a luxury experience that comes with owning vehicle from Zeigler.
Ready to schedule your Zeigler VIP Test Drive Experience? We can't wait to meet you at our dealership and help you get to know your next vehicle