What Finance Terms Mean at Zeigler Chevrolet in Schaumburg, IL
The Chevy financing process can seem intimidating, but at Zeigler Chevrolet Schaumburg we do our best to make it as transparent and easy to understand. One great way to learn more about vehicle financing is to gain an understanding of the terms that you'll hear when buying or leasing a new vehicle. Let's take a closer look at some of the most important finance terms.
Finance: If you decide to buy a Chevy for sale at our dealership, then that means that you're going to "finance" it. That means you pay a bit up front and then take out a loan to cover the rest of the cost of your car, instead of paying for everything at once.
Down Payment: A down payment is the first payment that you make for your vehicle. It usually accounts for around 20 percent of the car's total value, but some drivers choose to pay more.
Interest Rate: The APR, or interest rate, is largely determined by your credit history and affects how much interest you'll end up paying as you pay off your car. We work with drivers no matter what their credit history looks like, but usually only those with higher scores and cleaner histories can qualify for some of the lowest promotional rates.
Loan Term: This is how long you have to pay back your loan. The usual term is five years. A longer term means lower monthly payments and more interest paid, while a shorter term results in the opposite.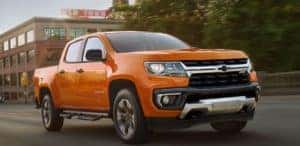 Lease: If you don't want to buy a car from our Chevy dealership serving Chicago , you can lease it. You keep the car and make payments on it for two to three years, turning it in at the end of your lease. After this you can lease the same model again, buy it, or lease something new. Lease down payments and monthly payments tend to be lower than car loan payments.
Our Chevy financing department makes it easy to schedule a loan online, and we also offer helpful online shopping tools that can help you budget for a new vehicle. Visit our Chevy dealers and talk to our financing experts today. We'll make it easy to find the perfect car and we make it easy to understand the financing or leasing process. We look forward to assisting you!