Your Go-To Source for a Chevrolet Car Oil Change Service
At our Schaumburg Chevy dealer, you'll find seasoned Chevrolet professionals who look forward to helping you shop around. If you're here for an oil change or to rotate your tires, you've come to the right place. No longer will you wonder, "Where can I get an oil change near me that's reliable?" as long as Zeigler Chevrolet is here to deliver professional service.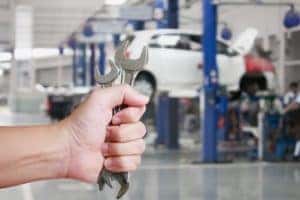 Changing Your Oil
Car oil plays a substantial job in your car's operation. It helps lubricate the engine and other fast-moving parts while eliminating sludge and debris. Having your oil changed on your Chevrolet Blazer every 6,000 miles keeps your engine clean and prevents it from working twice as hard, which results in more fuel consumption and more spending at the pump. If you're wondering "Is there a shop that offers oil change near me?" then look no further than us. Avoid infuriating engine failure, a car overheating, and costly engine replacement by getting an oil change at our Chevrolet service center in Schaumburg . You'll experience the full potential of your Chevrolet sedan's performance with new car oil.
Our Chevrolet Service Center
We understand that you have places to be, which explains why we offer an express service that will get your oil change service turned around in no time. We offer a number of services on top of oil changes, such as car battery and brake maintenance. Our Chevrolet technicians embody hard work and integrity and it's apparent in our customer service. Explore our convenient business hours, Chevy service specials, quality Chevrolet parts, and friendly service by getting the oil on your new Chevy model changed by us.
Worry less when it comes to getting your Chevrolet Malibu car oil changed. Our Schaumburg Chevrolet dealership provides reliable oil change. Dodge unneeded mechanical issues when you miss an oil change or two. To experience an oil change service that's beyond extraordinary, see our Chevy dealers.